Has It Been A While Since You Have Worked On Your Math Skills?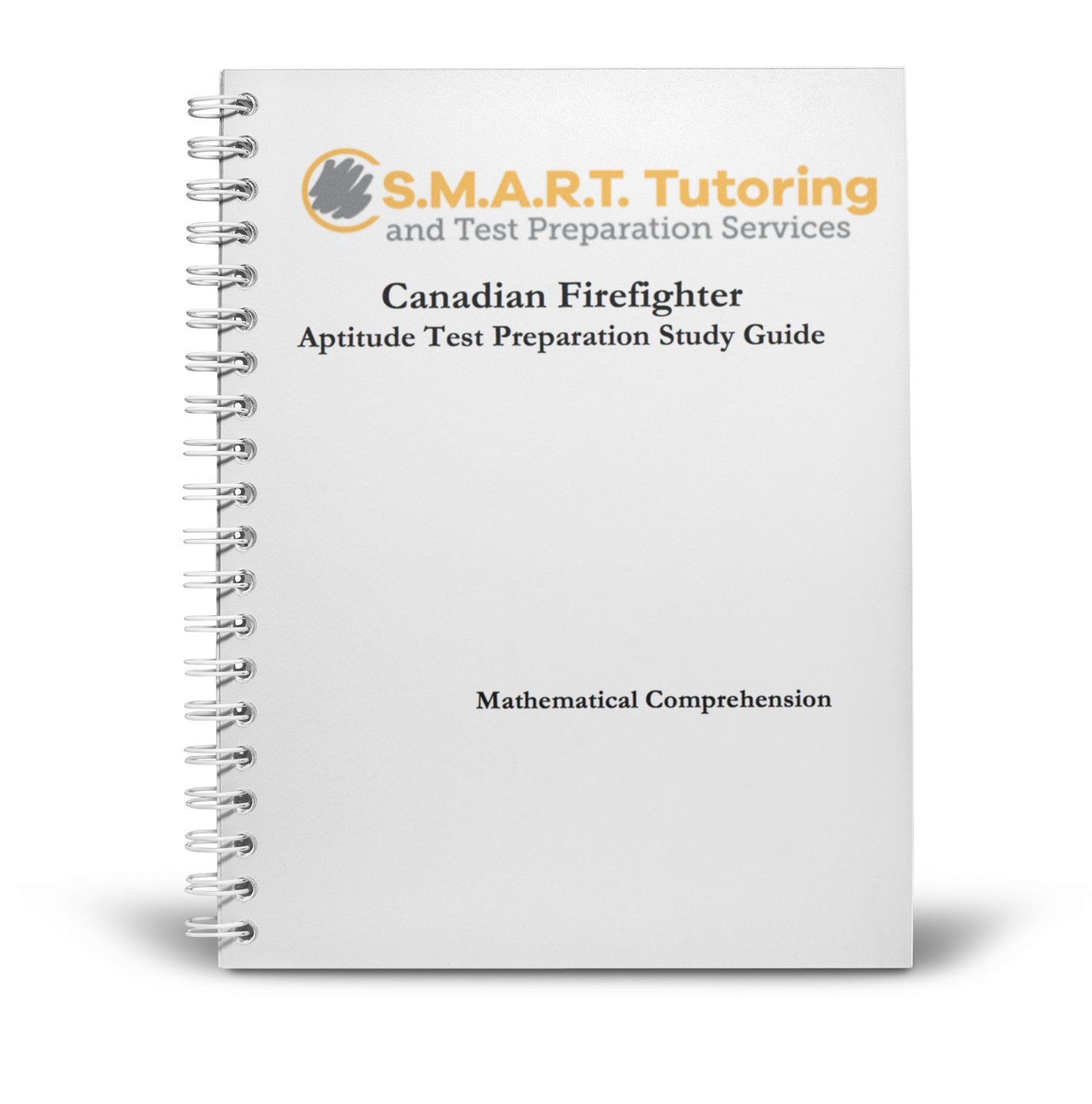 Maybe you have been out of school for some time – or maybe math was never your favourite subject. The Canadian Firefighter Mathematical Comprehension Study Guide was written for you! Whether you are a new recruit wanting to know what to expect on your aptitude test or an experienced test-taker looking for new and relevant study material, this book is for you! 
Written with your test preparation needs in mind, the Mathematical Study Guide is designed to identify what you need to review and gives you the tools you need to develop your math skills: 
Skills Assessment
Worksheets and Timed Challenges
Practice Tests
Make Weaknesses Your Strengths
Skills Assessment 
Complete a Mathematical Skills Assessment to determine your strengths and target your areas of weakness in whole number operations, decimals, fractions, rates and proportion, and percentages. 
Worksheets and Timed Challenges 
Using your Assessment score as a guide, complete the prescribed pages to help you develop your mathematical understanding. Read the provided S.M.A.R.T. Tips to assist your self-teaching and understand the steps to solve problems. Complete practice test questions to ensure you are getting it right. For an extra challenge, complete the worksheets in the suggested time frame for the most efficient practice. 
Practice Tests 
Once you have mastered the worksheets, test yourself with word problems. Use the provided multiple choice answer page to simulate a test-taking scenario. Check your work at the back of the book. 
Make Weaknesses Your Strengths

 
Through assessment, lessons, practice, and testing, the Mathematical Comprehension Study Guide proves to be an effective tool in your kit of test preparation materials. Develop your mathematical skills and apply what you've learned in your next test.
What Are People Saying About the Mathematical Comprehension Study Guide? 
"The Mathematical Comprehension Study Guide has proven to be a very effective tool for me to improve my basic and advanced math skills. The problems are laid out in a way where they become progressively challenging, so you continue to improve with the book. I found the book to be an excellent addition to my fire prep collection. It covers everything you can potentially see on any aptitude test." – N. Leclaire, professional firefighter
"Having struggled with the math portion in previous exams, the Mathematical Comprehension Study Guide is everything you need to master all math components you may face on the exam. Not only will you score higher in the math section of the test, but getting through it faster will also allow you to spend more time on the other sections if needed. I HIGHLY recommend this book!" – A. Wyatt, professional firefighter
Order before December 15 and receive the following bonuses: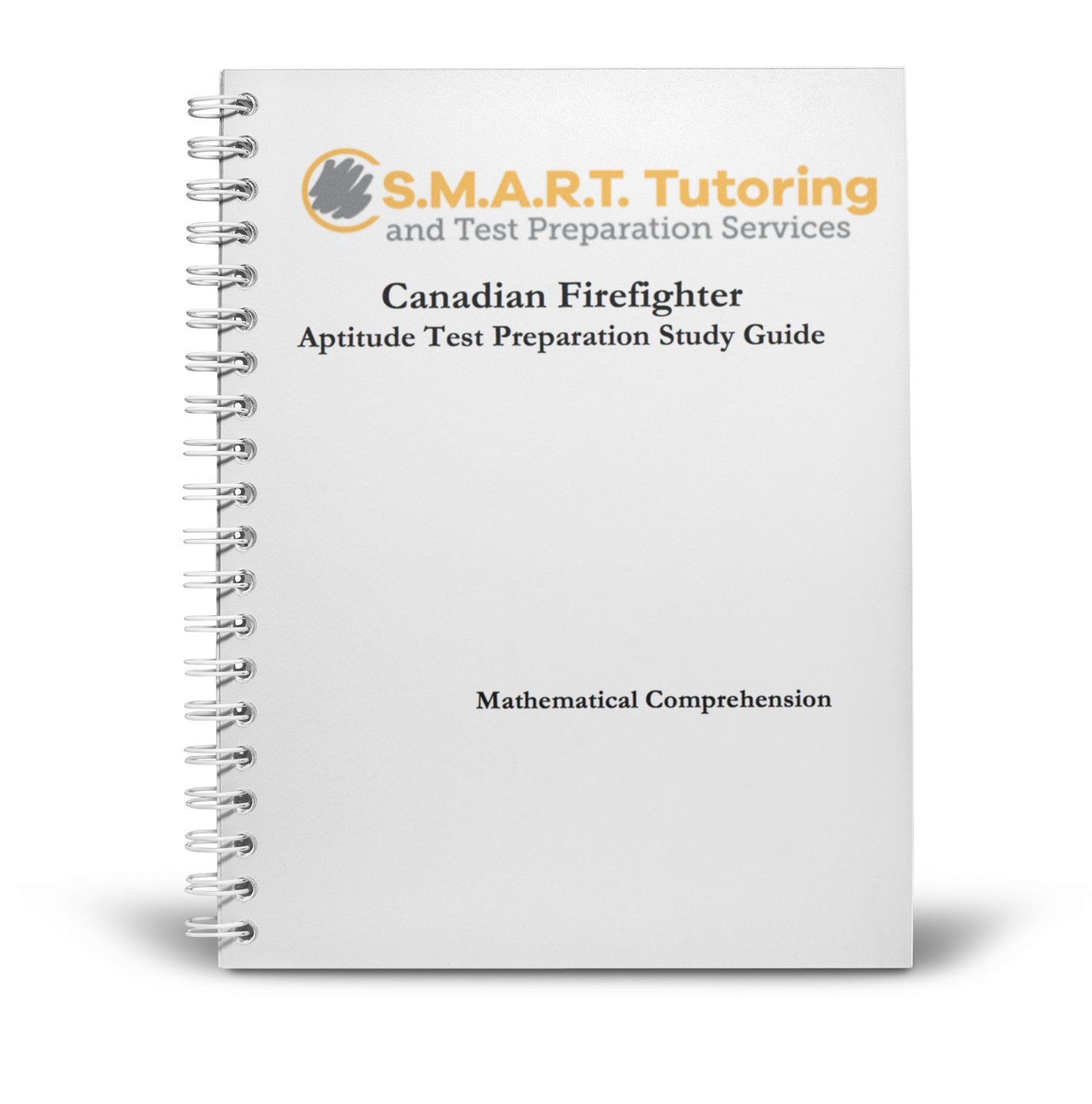 Access to a private Facebook support group
Learning Style Assessment
Word Problem Strategy
Features of the Mathematical Comprehension Study Guide  
48 pages
card stock covers
coil binding (not exact in image)
measures 8.5 inches wide and 11 inches high
Buy Now
---
Copyright © 2017 S.M.A.R.T. Tutoring and Test Preparation Services. All rights reserved. No part of the Mathematical Understanding Study Guide may be used or reproduced in any manner without written permission.